Vallgrotte Cheese
A cheese matured in a unique way !
Take home an unusual souvenir of your visit to the Vallorbe Caves. This delicious semi soft cheese is matured in the Vallorbe Caves. Available in the souvenir boutique and in other selected regional shops.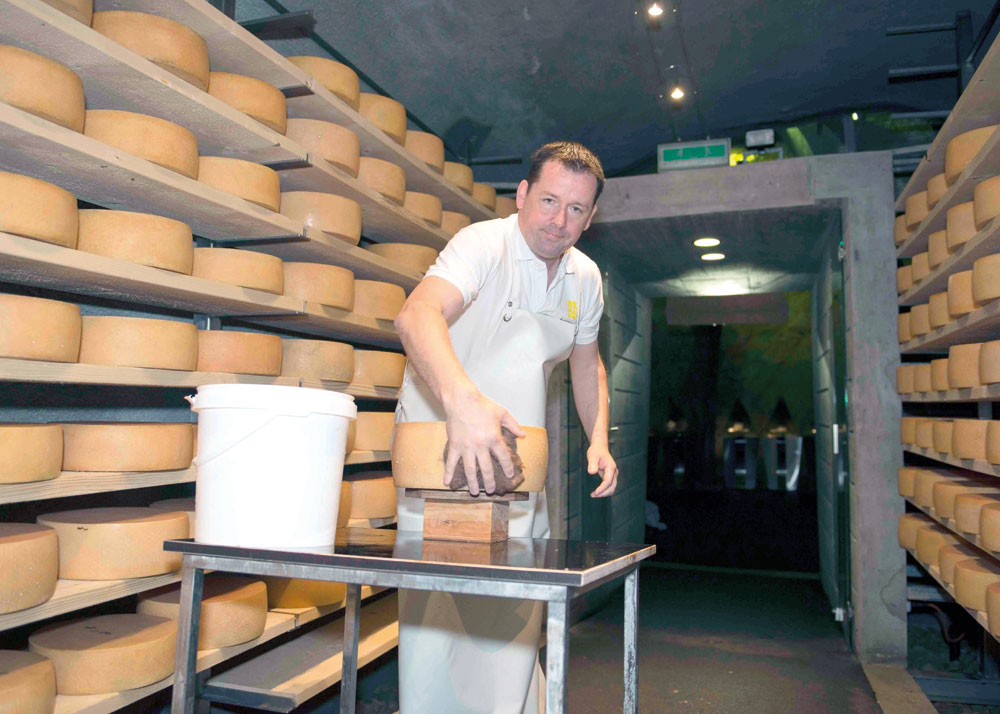 About a hundred rounds of this cheese are displayed in one of the "Fairy Treasure" cupolas. They are all made by the Dairy at Lignerolle. It was always the dream of Steve Berger to mature his cheeses in a natural environment.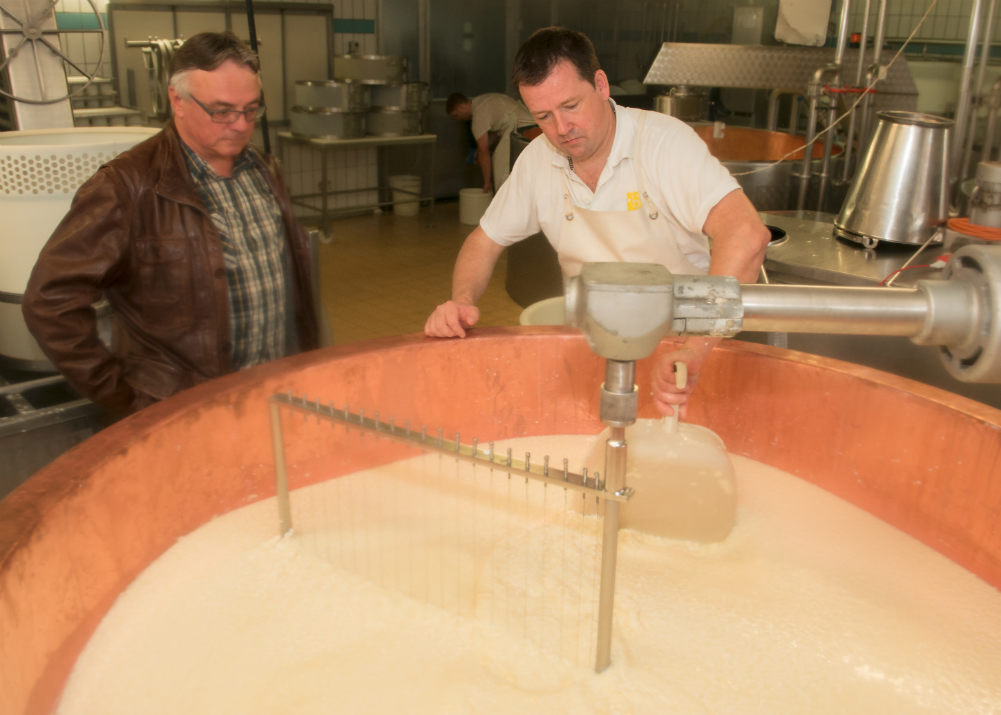 The milk is curdled at 31°, then heated to 52.5°, to become a semi-soft cheese which is matured in the caves at 92% humidity and at 11° - ideal conditions thanks to a natural environment. The cheese is rubbed down once a week and is matured after 4 months..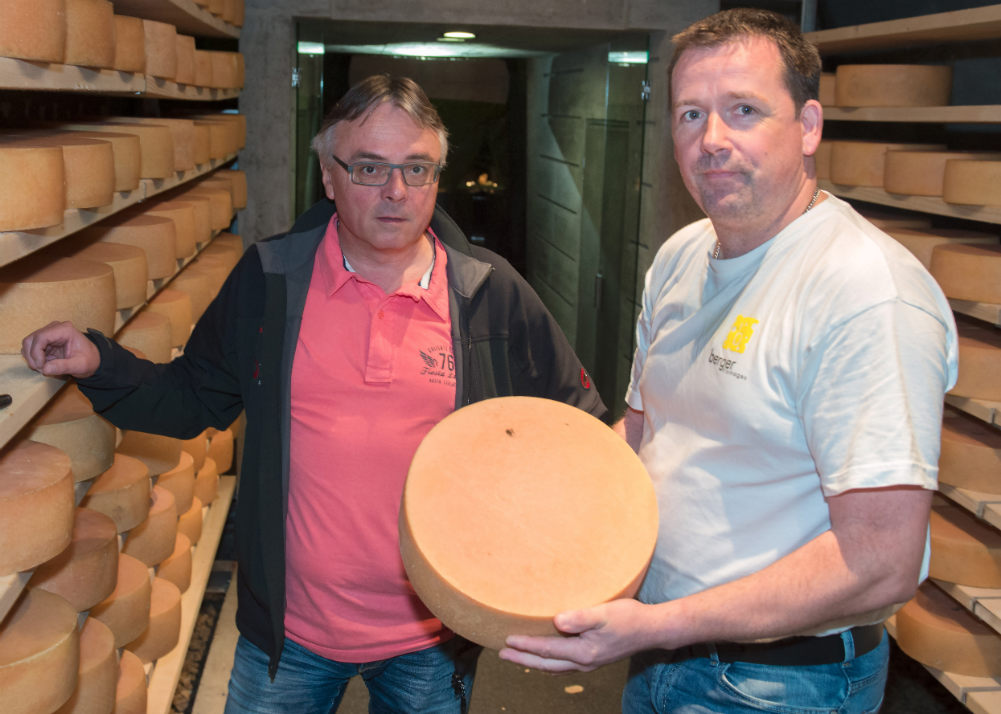 Annual production has now reached 5 tonnes, or about 625 cheeses. Valgrotte is now on sale at the souvenir boutique at the Vallorbe Caves, as well as in the following shops.
vallorbe


KIOSQUE DES GROTTES
STATION MIGROL
BOULANGERIE BROUZE
BOULANGERIE SCHWERZMANN
JURAPARC
STATION SHOP DE L'ORBE


Vallorbe, Switzerland

orny




MAGASIN CIBOULETTE




Orny, Switzerland

Mathod




BOUBA DOUCEURS




Mathod Vaud, Suisse

Orbe




FROMAGERIE D'ORBE




Rue Centrale 4 Vaud, Suisse

Grancy




FROMAGERIE DE GRANCY




Grancy Vaud, Suisse

Yverdon




CUENDET FRERES SA




Avenue Haldimand Vaud, Suisse

Lausanne




LA FERME VAUDOISE




Place de la Palud 5 Vaud, Suisse

bavois




ALVI SHOP RESTOROUTE




Bavois Vaud, Suisse

Chavornay




DENNER SATELLITE




Chavornay Vaud, Suisse

Le brassus




DENNER SATELLITE




Le Brassus Vaud, Suisse

The table above is listing 10 out of 12 markers (sorted by ID ascending)
In Vallorbe
KIOSQUE DES GROTTES
STATION MIGROL
BOULANGERIE BROUZE
BOULANGERIE SCHWERZMANN
JURAPARC
STATION SHOP DE L'ORBE
In Orny
MAGASIN CIBOULETTE
MESSEILLER P-ALAIN ET CHRISTELLE
In Mathod
BOUBA DOUCEURS
In Orbe
FROMAGERIE D'ORBE
In Grancy
FROMAGERIE DE GRANCY
In Yverdon
CUENDET FRERES SA
In Lausanne
LA FERME VAUDOISE
In Bavois
ALVI SHOP RESTOROUTE
In Chavornay
DENNER SATELLITE
Le Brassus
DENNER SATELLITE
In Gimel
DENNER SATELLITE
In Lignerolles
FROMAGERIE DE LIGNEROLLE